Originality
Create a never before seen product with a specific function. Let it solve problems, let it entertain its user, let it improve another app. Give it a focus and make sure your mobile app is the best at it.
Mobility
Make it easy for your customers! Give them the ability to do the same things that they would traditionally do on their desks, from their mobile phones.
Engagement
Make it simple, make it efficient. The best thing about mobile apps is that they give you the potential to engage with your customers in real-time, and turn their interactions into revenue.
Mobile Application
---
Professional mobile application developers and designers focused on iOS and Android applications development. Combining solid technical expertise with business and marketing support, we delivered over 65 successful business, entertainment, e-commerce, education and gaming projects.
Quality & Reliability
---
High quality design and development that offers the highest in reliability
Multi-Platform Development
---
Windows, iPhone, Android and Blackberry development
Mobile App Strategy
---
Strategy to help you get the most out of your project.
Mobile App Design
---
Unique and eye-catching designs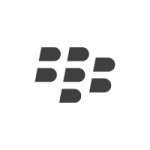 Mobile Application Clients
---
[logo-carousel id=mobile-app]